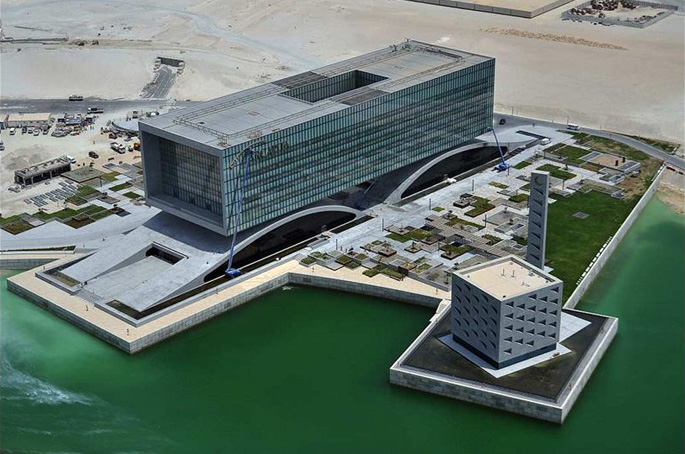 Arcapita Bank, Bahrain Bay
---
The Arcapita Bank Head Quarters is located at Bahrain Bay. The lead contractor was Nass Murray Roberts JV, Bahrain and Mechanical Contracting undertaken By Mercury Middle East. Airtech has undertaken to fabricate and install complete GI ducting system as per the DW144 standards.
Airtech Scope of works consists of :
Fabricate, supply and install of Galvanised steel duct works for the 3,000 TR capacity Air handling Units(AHUs) as per DW144 standards.
The total area of ducting fabricated, supplied and installed was 28,000 Sq Mtrs out of which 3,000 Sq Mtrs are of acoustically treated duct works.
Installation of approx 3,000 square air outlets.
In the AHU ducting line we have installed approx 2,500 units of in line accessories VCDs, MSFDs, Access Doors etc.
Installation of approximately 400 linear meter of slot air outlets.